[1,999,002] & gt; [1,999,004]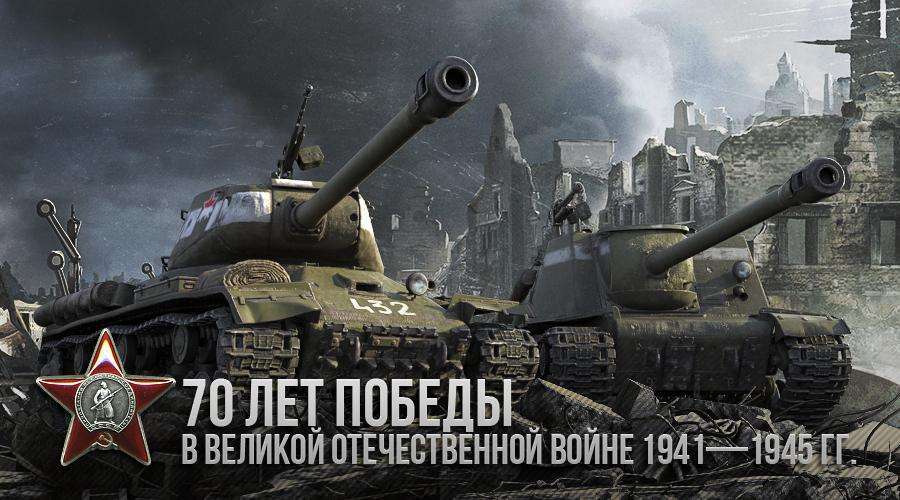 [1,999,006]
[1,999,008] & gt;
Site WoT-News.Com together with
Wargaming.Net
carry out the action devoted to the 70th anniversary of the Great Victory
[1,999,007]
Please read the terms of the drawing:
take part in the raffle you must leave a congratulatory message this topic. The message format – arbitrary
If you are not a registered user, in the "Name" field you need to leave your nickname

If you have registered on the forum and your nickname coincides with the game, or you have previously to bind to your gaming account of forum, then do nothing. If it does not match, it is necessary to bind to the game account of forum, using the instructions – http://wot-news.com/main/fmsg/47936/20039/31 [1,999,040], or you you can log out and leave a message as unregistered user.
You can leave a few messages of congratulations from one game account, but that your chances of winning will not increase
The campaign will last from the beginning of the publication of news to 00 : 00 05/10/2015

[1,999,020] The results of the draw will be announced on 05.15.2015

[1,999,051]
[1,999,007] Prizes [1,999,007]
[1,999,019]

first Ten players can choose any prem tank level 5 on the choice of the following Ram II, Matilda Black Prince, Type 3 Chi-Nu Kai, Matilda IV, T14, T-25, Churchill III, M4A2E4 Sherman, Excelsior (kindly requested to immediately report specify the desired tank, or if you find yourself in the top ten, immediately write to the post info@wot-news.com desired technique along with your nickname and message number)
Among all the players left their congratulations, except for the first ten will be awarded more 100h1000 [1,999,023]
rozygrat will be credited within 2 weeks after the announcement of the results

[1,999,051]
Source link.