Acer is in Russia jointly with Game Show to announce the launch of a new eSports league.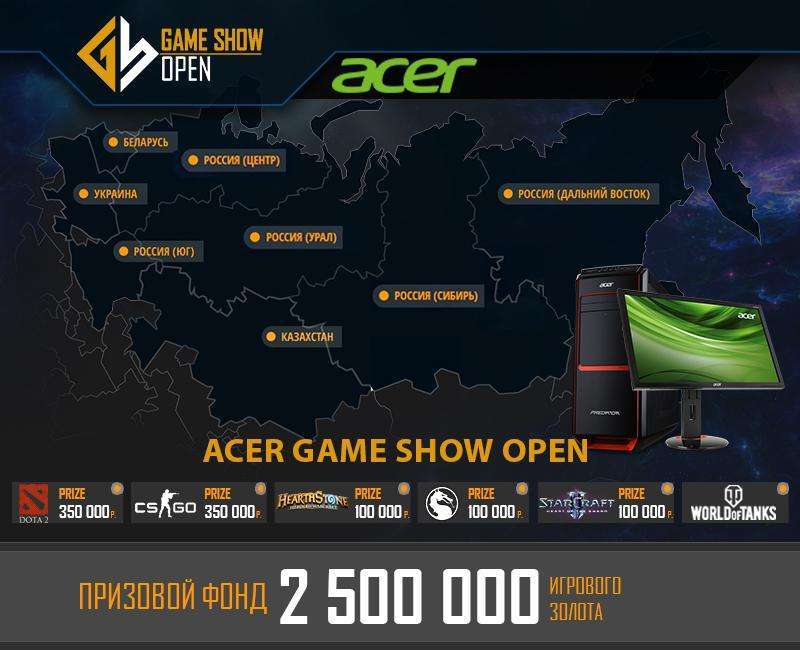 & gt;
The main difference between the new project by his peers is a revolutionary concept with the division-specific play areas. Maximum emphasis on minimizing and correcting long-standing problems of amateurs and amateur teams from all corners of the vast Russian and CIS countries. ESports is developing by leaps and bounds around the world, and it is time to forget about our gamers unequal adversarial proceedings on the Internet, coupled with the lack of opportunity to prove himself on the big Lan events. Popularization of computer sport in the regions and the progressive unification of players and fans in a single chorus of community at the finals, are the strategic objectives of the project, starting with the first season.
Acer Game Show Open will be an excellent starting point for beginners and amateur teams. Participants invited teams that do not yet have significant achievements in computer sports or just beginning a conscious way to success. Be able to express themselves and the team, who had never participated in such tournaments.
disciplines in which competitions will be held the first season the league will: Dota 2, CS: GO, World of Tanks, Starcraft II: Hots, Mortal Kombat X and Hearthstone.
On the way to the main prizes to the participants will have to overcome a series of qualifying tournaments, the first of which are starting June 6th. Grand Final Acer Game Show Open will be held July 25 and 26.
[1,999,002] Geographically League game is divided into 8 regions: [1,999,002]
1 region: Central Russia,
2 region : Belarus;
3 region of Ukraine;
4 region: South Russia;
5 Region: Ural;
6 region: Siberia;
7 region: Kazakhstan,
8 Region: Far East.
In each game region held four stage qualifiers for the declared disciplines. The winners meet in the final qualification of the region, which will compete for the coveted ticket to the Grand Final.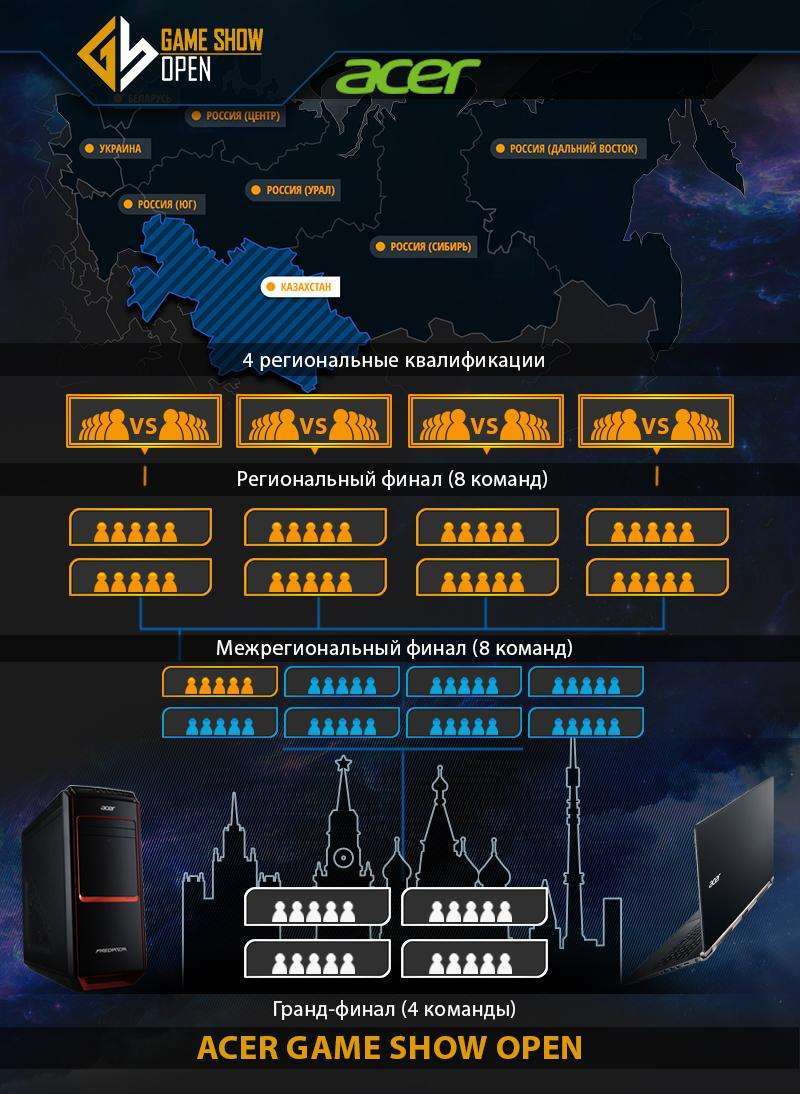 Information about the format of the qualifications and the Grand Final at each discipline will very soon. Follow the news on the official website of the league www.gsopen.tv .
Source link.