[1,999,002] & gt; [1,999,004]
[1,999,006]

[1,999,008]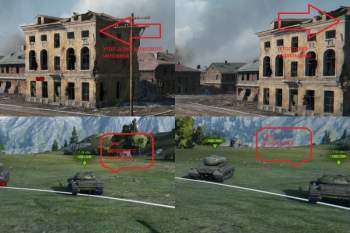 [1,999,010]

is an object in front – his ribs / contours look normal, but should be the object side and the ribs / contours fall on the spectrum – it after-effects . At its leftmost position the "post-processing" – the effect disappears
with departures from the game client is now dealt with, without division into MacOs and others,
bout 11 level without nines (ie, 15 a dozen), and that constantly throws balancer to 10 and these ten to 10 pieces – it's not a bug;
[1,999,005] that some players fighting began after the patch progruzhat longer give simple advice – to defragment the disk . When unpacking / repacking packs resources, those same packs can be "smeared" by Winchester;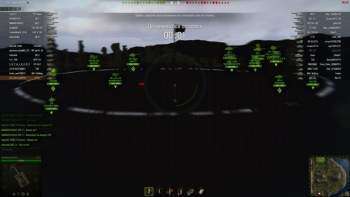 – this is due to the mods. "Removal of haze." Specifically, here are the artifacts due to this fashion there;
concerning laudatory comments on video

on the "console tanks "M.Zhivets said:" Half of the case – half – nonsense. Type "geymbalansery not play in the tanks" and "cool metallic sheen tanks". ";
can not make a balance in the game prior art +/- 1 because it is the essence of leveling the game. This restriction to online ideological and has nothing to do, this whole game is built;
relative inability to put the refresh rate above 60Hz monitors with higher resolution than 1024×768 – nothing yet can not say, not treated;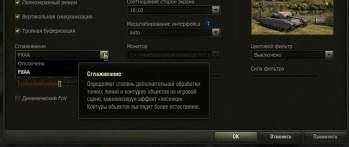 can not include a new anti-aliasing on the client with HD – means the video card / driver does not It supports it. The SLI antialiasing is still not completed;
smoke and explosions completely disabled on the client;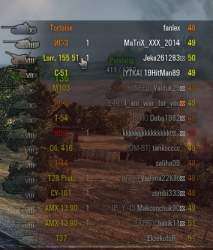 If the mouse with the Ctrl key to move to the left (ie, to restore the icon / name of the technique), the "ears" are closed automatically – this feature. Made to by pressing Ctrl "ears" is not immediately swung open as in version 0.9.8 has been made;
[1,999,005] with respect to problems with the tower "Patton" M.Zhivets said: "I have our consultants / modeler skated a letter on 3 pages with pictures / photos of / measurements / comparisons. An hour spent on the evidence that the tower is not enough corrected (and its rules). ". Wrong model released in the release, due to the complexity of communication between departments;
"Shadows – Well UTB Ms. rializm. Blur, soft shadows, all the cases. ";
relative difference between the maximum shadow detail and low settings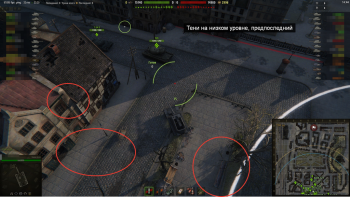 ,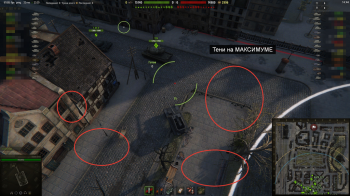 , and that they disappear – it's a real bug;
M.Zhivets as a leader is confident that the patch 0.9.9 could roll out on the main server, but after fixing a bug with the "zombie".
Source link.