[1,999,002]
separate topic for discussion of development issues with the players of the game, "hotelok" etc. until – "Yes to these questions is an excess of information. It is clear what he wants, it is clear that the problems considered. Only misunderstood how it is implemented to cater to the players and the game, and not to spoil and do not lose money. ";
about" flying "through the air the smoke, clouds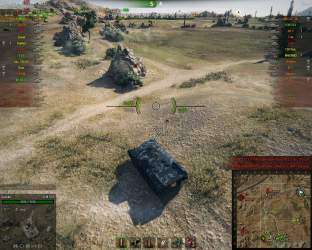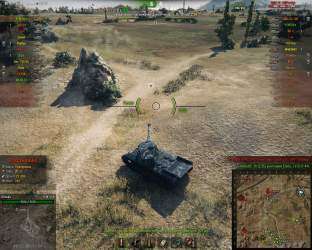 – We have found an error and figure out how to fix;
about what the developers did not say that the removal and installation of the new game does not give a clean game client, as in the folder C: Users (username) AppData Roaming wargaming.net WorldOfTanks still a lot of files in the first place from the previous mods that squander FPS, a reply was received: "Well, we kind of fashion is not responsible, so do not say anything about them. They are also free to change the implementation at any time. ";
" Guys from XVM found the reason why the game is "falling" with the included XVM. ";
asked what the problem is with departures, namely in the new map, and we used that minimap.swf guys XVM for its fashion – developers still can not say anything;
"And Patton and departures solve issues.";
output mikropatcha with adjusted model "Patton" or at least, a rollback to the old model will not be correct only in the patch 0.9.10;
[1,999,003] In the statement of players that: "People on pure client throws too because minimap . So, as a result of which the game is no longer "crash" in people with XVM, and people with a pure client and now she takes off. Therefore, installing XVM can now be cured even crashes. " A response was received: "Not confirmed. Departures using XVM old map treats. And crashes on pure client – does not cure. ";
developers insist that the problems with the file minimap.swf critical only if players use mod XVM;
M.Zhivets will not create those with answers on a console game WoT on Xbox One, as he did about this project really knows;
problems with not save the settings 3D rendering in the "Graphics" check;
[1,999,003] worsens the effect of schedule Games for all fashion games there;
after-effects of blur introduced graphic images for beauty, you can not turn it off,
developers recognize that the problem with the "departures" from the game – and critical mass, promise to fix soon. Also promise to tell the reason for such "missions." "When the mass release was still not clear, unlike the bug with the" zombie ". Now the number of report already provides a basis to speak about mass. Cooking hotfix. ";
" Departures "games because of problems with the new driver to the correct video card soon.
& gt;
Source link.