& gt;
British PT-ACS, developed on the basis of the tank "Valentine". In otkrvtoy cabin was mounted a powerful anti-tank gun QF 17-pdr caliber 76,2mm. The main design feature is the location of "backwards on to the" instrument that allows you to quickly, without turning the machine to change the position. In all there were 665 cars.
Reservation:
Case – 20/20/20
Durability 360
The speed of rotation of the chassis – 40..46 degrees / sec.
Angles vertical guidance +15 ..- 7,5 ° angle of the horizontal guidance of 45 °
Maximum speed 12 ..- 32 km / h
Engine power – 162..192 hp
Weight – 16.26 m.
Power density – 11.8 hp / t.
Range Review – 325 m
Communication range – 400..550m
Crew: 4 people
Driving booking Archer
Armament:
Eq.

Cannon

Penetration
(mm)

damage
(NO)

rate of fire.
(rds / min)

spread (m / 100m)

Time information

Damage per minute

IV

QF 6-pdr AT Gun Mk. IV

110/180/30

75/75/100

24

0.37

1.9

1800

VI

QF 17-pdr AT Gun Mk. II

142/171/38

150/150/190

12.24

0.37

2.7

1836

VII

QF 17-pdr AT Gun Mk. VII

171/239/39

150/150/190

12.77

0.36

2.3

1915.5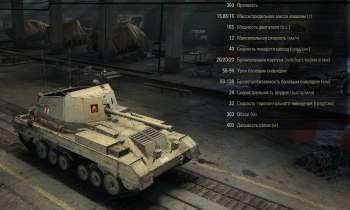 Archer – QF 6-pdr AT Gun Mk. IV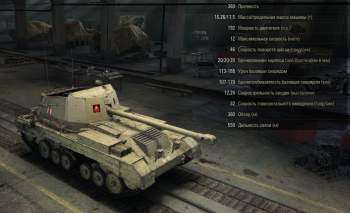 Archer – top with QF 17-pdr AT Gun Mk. II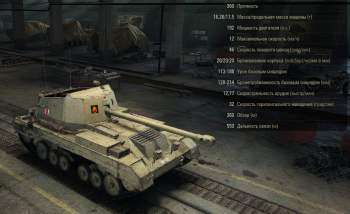 Archer – top with QF 17-pdr AT Gun Mk. VII
The first true British nm in a branch, and is undoubtedly a very interesting and controversial car. On the one hand – low visibility, excellent weapon, and in almost all respects, on the other hand – frankly rather bad review (I do not understand with a fright at the PT-ACS with an open deckhouse overview of 360m !!) and non-standard arrangement through which the game on this machine becomes a "step forward – two steps back" because to pass or whether even some 50m have to unfold, and on arrival – to unfold again. In general, the machine is quite good, but pretty much depends on the team (zero armor, and the enemy will hardly bear to look at your pirouettes, and weak-sighted machine) and from personal skill player (running backwards on to the not at all good at it) .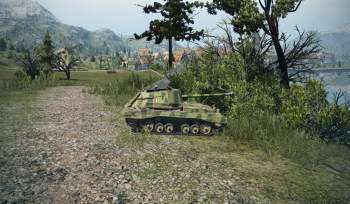 Source link.