& gt;
Enough experimenting with overseas Shermans, British designers decided to himself gash average Tanchiki with more or less acceptable instrument in a 17-pounder guns. Their choice fell on a brand new Cromwell, who even though he was quite a good medium tank, but the order was late, and by no means was pulling against the Panthers and Tigers. The result of these investigations and began cruising Challenger tank. Digging in stock, the designers found not capitalized tower from TOG-2 * and joy in her vpendyurit 17 funtovku, and then it all tightened on the chassis Cromwell. True chassis because of the additional load, had to lengthen (apparently TOG-2 as a living before his eyes stood). Some time to drive on the new tank, the British decided to convert it into PT-ACS and changed his tower (keep the old gun). The new tower was less armored, more spacious and with an open top. All this mess called them pathetically Avenger and sent to the front. However, while they were driving the front ended, but that's another story ….
Reservation:
Case – 88/50/38
Tower – 101/40/40 stock
– 50/40/200 top
Strength 840..900
The speed of rotation of the chassis – 26 ..30 degrees / sec.
The speed of rotation of the tower – 14..16 degrees / sec.
Angles vertical guidance 20 ..- 10 °
Maximum speed 52 ..- 20 km / h Engine power – 600..650l.s.
Weight – 28.29 m.
Power density – 22.97 hp / ton.
Range Review – 360..370 m Communication range – 450..700m
Crew: 5 people
Armament:
Eq.

Cannon

Penetration
(mm)

Damage [1,999,017 ] (NO)

rate of fire.
(rds / min)

spread (m / 100m)

Time information

Damage per minute

VI

QF 17-pdr AT Gun Mk.II

143/171/38

150/150/190

13.33

0.34

2.1

1999.5

VII

QF 17-pdr AT Gun Mk.VII

171/239/38

150/150/190

13.33

0.34

1.9

1999.5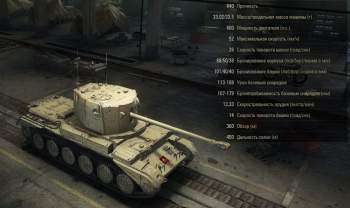 Challenger / Avenger – stock with QF 17-pdr AT Gun Mk.II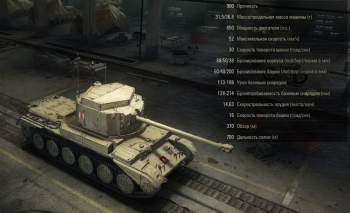 Challenger / Avenger – top with QF 17-pdr AT Gun Mk.VII
Challenger – Fri latest British, which established a 17-pound cannon in the top. And it is on its penetration in the Challenger 171 mm often is not enough even against the technology level 7. And if you play it only ordinary ammunition (ie entirely without Golda), then you are guaranteed a constant popabol. On the other hand piercing projectiles with unexplained breaks in the 239 (!!) mm solve almost all problems. Most of all, oddly enough, Challenger reminds style of play E-25 – the same nimble, quick and glass, and now the tower! Here are just a privileged level of fighting for it, no one introduced.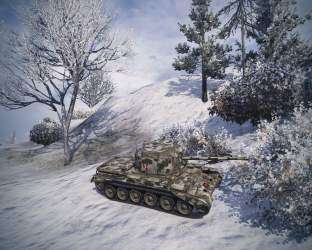 Source link.