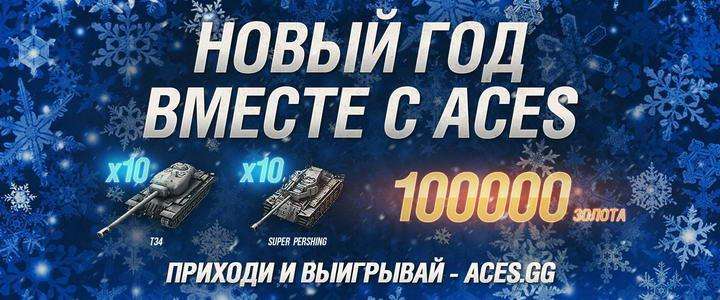 Ho, ho, ho! Friends, already quite a bit of time left before the long-awaited all holiday – New Year! Team Aces, of course, will not stand by and leave their audiences without gifts! So today, New Year's Eve, we will hold a big rally gifts on our channel!
Start the New Year marathon – 18.00 MSK leading Classic!
next marathon will pick up at 20.00 ASTEKUS and Darkness.
At 22.00 on Stream Fly burst.
Well, after a 24.00 will be Christmas Chaos, friends
What are the requirements to participate? It's very simple. You need to be found at http://aces.gg/ to participate and watch the stream.
We will play in randomness and every 15-20 minutes to hand out gifts. You do not even need to get in fights with us! just watch the stream on our site!
Source link.