Tankers!
We thank you for correct behavior in World of Tanks, and for the assistance you are constantly render the administration in dealing with offenders Laws of the Game .
Unfortunately, human rights violations still occur on the battlefield. However, due to our actions with you such cases becomes smaller. You can always get acquainted with the progress in the fight against violations special section of the forum .
And now – the results of our joint work in February.
warning system disorders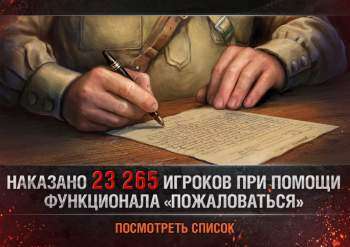 warning system disorders – in-game functionality that allows you to directly in combat or at its end Report Abuse games any player. In this case, you can choose one of the ready-made complaints. In battle, you can complain to the offender by pressing Ctrl , the context menu on the icon of the user.
In order to eliminate multiple frivolous complaints, there is a limit on the number – not more than 10 per day .
C unsportsmanlike and incorrect behavior in the game can and must be fought. Your arguable claim makes the gameplay more comfortable for all participants.
Contractual fights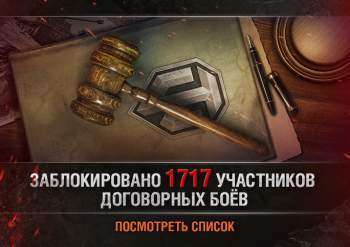 Contractual fights – it fights whose outcome is predetermined in advance on the basis of the collusion of the opposing sides.
The purpose of the treaty fight is usually the acceleration of pumping equipment, to achieve high statistical indicators or getting a rare game awards.
Conducting contractual fights against the logic of the game and the principles of equal opportunity for all its members, it is forbidden to the Rules of the game.
Organization treaty fights or participation in them – this is a serious violation of the rules of the game. It will always be rigidly suppressed the administration of the game.
Botovodstvo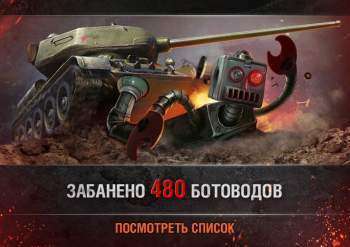 Another disorder that greatly affects the comfort of gameplay – botovodstvo, or use the bot program, with which the user can accumulate credits and experience in the game without their direct involvement.
Accounts offenders having an abnormally high percentage of bot-sessions, attracted the attention of game masters, which further specify the data or blocking such accounts for a period certain Laws of the Game .

Despite the apparent benefits, the use of bot programs entail very serious consequences. Responsibility for botovodstvo becoming more serious.
Play fair – respect each other!
Source link.