& gt;
FV4004 seemed very sad machine from all branches. And not that it was unplayable frankly, the mere presence of cons (bad angles vertical lay, no armor, a bad review and this same disguise) praktichiski are not compensated. The machine was not so frisky as expected, the gun shoots slower than a turtle. In general, turned out something unintelligible: whether psevdoPT, or insufficient. The only positive thing – a good damage in a minute, but realize it will be oh how not easy.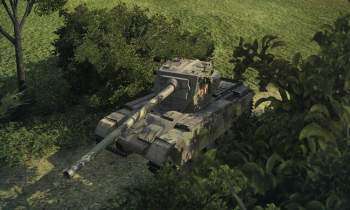 FV4005 Stage 2
FV4005 – heavy draft TP-sau-based Centurion. Originally designed with automatic loader from which subsequently abandoned.
Reservation:
Case – 76/50/38
Tower – 14/14/14
Strength 1850
The speed of rotation of the chassis – 30 degrees / sec.
The speed of rotation of the tower – 12 degrees / sec.
Angles vertical guidance 8 ..- 5 °
Maximum speed 35 ..- 12 km / h
Engine power – 650l.s.
Weight – 50.8 tons.
Power density -12.8 hp / t.
Range Review – 390 m
Communication range – 750m
Crew: 4 people
Armament:
Eq.

Cannon

Penetration
(mm)

damage
(NO)

rate of fire.
(rds / min)

spread (m / 100m)

Time information

Damage per minute

X

183mm L4

310/230/92

1150/1750/1750

2

0.38

3

2300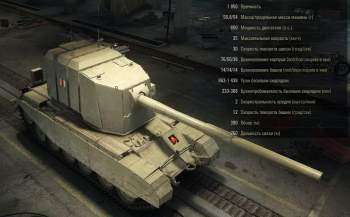 FV4005 Stage 2
Although same gun, the other a top British Fri turned out really different, not like a FV215b. And last but not least due to changes made in the TTX 215th. From FV215b tried to make the assault Fri: Efforts book, while reducing the mobility and worsen stabilization tools. Whereas FV4005 Stage 2 is positioned as a pseudo light (50t after all), almost armored Tank Destroyers with good mobility (achievement of which is provided as the Chinese – terrain, rather than a specific power), better stabilization and precision. Moreover, stabilization and accuracy dominated the list of advantages of this machine. Of the disadvantages of the most infuriated 2 things – it's disgusting vertical lay angles (and not only the angle of declination, and the elevation angle !!) and the smallest among all review Fri 10th level (worse only in arts). In general, the machine was quite balanced: the ability to smartly jump and throw -2000 x per shot entirely offset by a complete lack of armor (in contrast to the well-WTE-100, which is empty occasionally, but all the same bounce fly and no penetration in the forehead housing) and very long cooldown among PT-10 without automatic loader.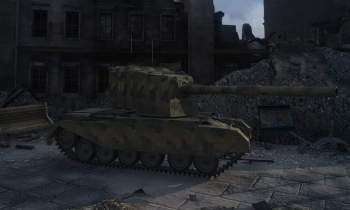 Source link.