Friends !!
Headquarters begins regular broadcasts of the matches of the European division Wargaming.net League Gold Series.
16 and 18 June the matches Homepage weeks I 2015-2016 season of the year.
Broadcast started – at 20:00 Moscow time on our Twitch-channel and Online League . [1,999,004]
Fixtures and results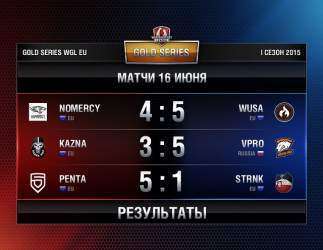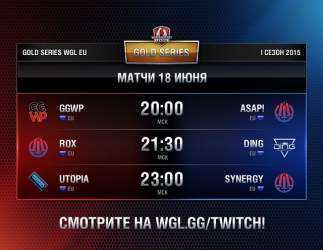 Commentators
Throughout the season you will be the best leading
Alex

«Dead_Angel»

Sagittarius – regular commentator on WGL, one of the most famous commentators ..

Paul

«Rillion»

Shabalin – creator of the group

Cybersport «INSIDE»

transmission of the same name and e-sports.
You can watch the match by setting an application WG Stream .
Follow the news:
Watch the video:
Source link.