Friends !!
headquarters began regular broadcasts of matches of the European division Wargaming.net League Gold Series.
16 and 18 June passed matches Homepage weeks I 2015-2016 season of the year.
[1,999,003] Virtus.pro started the tournament with a win, beating last season's Champions Kazna Kru . The season promises to be very exciting!
results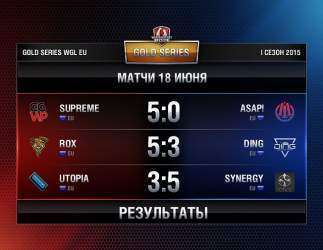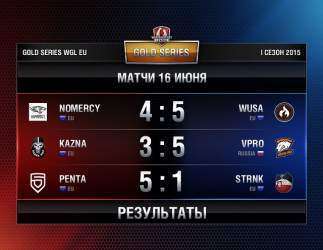 [1,999,016]
[1,999,018] Day 2
[1,999,049]
Source link.