Tankers!
On your request we will continue to acquaint you with the most interesting and useful articles with fan resources.
WZ-111
Last week launched "Marathon WZ-111." Anyone who has to cope with its terms, the Chinese will receive the premium tank VIII level. Full details of this promotion can be found in the relevant publications, and now let's see how the tank evaluate players:
E 25. Should I take?
Not so long ago it became known that the German premium PT VII level E 25 will be withdrawn from sale. Until January 15, it is still possible to buy a premium product. On the question of whether to take this opportunity to pocket the "flea", while there is an opportunity to meet the guys from Aces:
New British. Rock or not?
With 9.5 update in the game, a new branch of the British Tank Destroyers. The greatest attention is traditionally paid to high-level machines. Presents the self-propelled guns IX and X levels: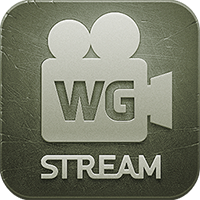 Tips for beginners streamer
There was a modification of the official WG Stream , which allows you to organize itself as a and watching other people live broadcast on World of Tanks in the game client. Community Aces divided key tips for beginners streamers in the material "What is to be a streamer?" .
If you liked this article or On the contrary, you think that you can write better, we invite you to visit wiki-encyclopedia Wargaming . And perhaps in the next news release will be a link to your stuff.
Good luck!
Source link.