Poster for modeling is gaining popularity among users and finds more and more supporters. We continue a series of articles about creating scale models of famous armored vehicles and hope that the article will be useful for both novice and more experienced modelers. Recall that the previous article talks about creating Model T-34/76 1/35 scale.
Now we will talk about building a model of the legendary "Witch" and will try to describe in detail the process of assembly, completion and color.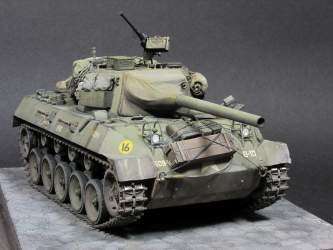 We are glad to see you at our forum section "Models" . You can show the results of his work and get good advice from people in discerning scale modeling.
In addition, the section passes constant competition "Best Model of the Month", which is awarded to winners of numerous gaming gold and diplomas, and the winners in addition, receive premium cars in World of Tanks.
Welcome to the exciting world of modeling bench!
Source link.