February 21 on the territory of historical and cultural complex " Stalin Line "will be devoted to the Day of memory of soldiers-internationalists and Defender of the Fatherland Day.
In the holiday program:
show possibilities of "fighting" the use of the T-72, BMP-2 with a blank firing;

demonstrations on fighting;

dashing cavalry charge during the Civil War and Reconstruction of hostilities since the Great Patriotic War and the Afghan War;

treat this soldier's porridge;

new, previously not to show episodes of "hostilities."
complex is located on a 31-kilometer highway P28 (Minsk – Molodechno), 16 kilometers from the Minsk ring road .
For owners of private cars has appointed two paid parking. For visitors who do not have personal transportation, with the management station "Friendly" with an interval of 20 minutes of cruising taxis "Maladzechna."
In addition to the holiday program offers hot tea and equipped with heating items. Events start at 13:00.
Entrance fee for adults – 100,000 Belarusian rubles, children – 50 thousand. For more detailed information visit the event and additional features can be found on the site of historical and cultural complex "Stalin Line" .
company Wargaming serves as informational partner of the event and highlights the developments in the global initiative "remember everything" . For those who can not attend the festival, Wargaming team will prepare a special report.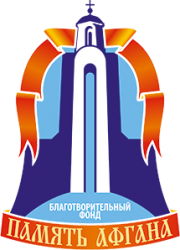 Event Organizer – Foundation for the soldiers-internationalists "Afghan Memory". Created on the initiative of historical and cultural complex "Stalin Line", Military History Museum in the open air. Historical basis museum are fortified pillboxes Minsk. The museum is recreated and includes company commander fortified site.
Source link.