The development team is not only working on new modes game, but also continues to improve existing ones. Thus, in the update 9.4 has been significantly reworked mode "Team Deathmatch". The main goal – to make the team fights even more exciting and entertaining. We offer you a brief overview of the changes.
General Rules
As before, the battles take place in a 7 by 7, but now the game only allowed full command . For teams with incomplete structure can still donabrat random players from the queue.
the battle was reduced and now is 7 minutes.
introduced certain restrictions on the composition of the team. Now it is available in two versions:
1) six tanks VIII level + one tank level VI
2) five tanks VIII levels + two tanks VII levels .
You can choose any of these two options. The technique I-V levels for battle is not allowed.
When you enter the battle, one team is assigned randomly attacking, the other – to defend. The task of the attacking team – defenders destroy or capture at least one from the database. The task of defending team – to destroy the attack or give them to capture none from the database before the time of battle.
Draw is only possible in the case of simultaneous destruction techniques both teams.
Features Capture
Each card has two bases. Capture both databases can go together.
Time to capture a base with one tank – 120 seconds.
Maximum capture rate is achieved in the presence of three tanks invading the circle base.
List of available maps
"Himmelsdorf";
"Winter Himmelsdorf"; *
"Prokhorovka";

"Ruinberg";

"Murovanka";
"Siegfried Line";
"Cliff";
"The Steppe";
"Arctic";
"Tundra";
"Kharkiv".
* Probability of cards " Himmelsdorf "and" Winter Himmelsdorf "is reduced by half in each of them, that is, their total probability is the probability of loss for any other card.
Some features of the extension dialing players
By extension dialing mean yield incomplete team into battle with the condition of filling vacant seats random player from the queue in this mode.
extension dialing impossible if the team does not meet the new requirements of the regime "Team Deathmatch". Namely:
team have more than one tank level VI;
included in the more than two machines VII level;
in the team at the same time there are tanks VI and VII levels.
Increase experience in team fights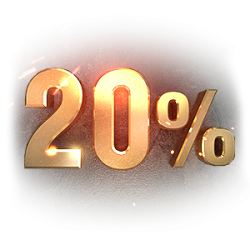 We remind you that from November 1 to December 1, the game is available for combat mission "to new victories!". You can earn 20% more combat experience for each win on the entire study technique . Tasks can be performed any number of times during the entire period of the action.
Important:
To perform tasks necessary to damage at least one car enemy in battle.
Run task only in team battles.
Interview with the author of the update and the players try out the changes in practice can be found this article .
On how to join a team or build your own, read the in this guide .
Source link.