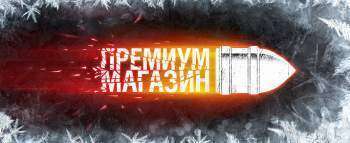 Tankers !
In December, the store will appear Premium kits with different in-game assets. Proposals will be valid for a limited time, and periodically replace each other. Stay tuned for Winter Sale!
New offers Premium store – it's a great opportunity to make a gift to his comrades!
On December 3 11:00 (MSC) on December 4, 11:00 am (GMT) package is available:
"Offer of the day: The Lion"

Special package available only when you pay with bank cards Visa / MasterCard / Maestro .

Löwe – a veteran of World of Tanks, who managed to win the battle glory and become a legend. If you've always wanted to buy this formidable representative of the German tank, now is the best time for this until there is a discount.

Note: The event lasts only one day. Have time to replenish its fleet of armored vehicles!

The composition of the package

Löwe ,
slot in the hangar.

The package price for the shares – $ 36.2 instead of $ 50 .
---
Remember that all current active in World of Tanks, you can learn from .
Good luck on the battlefields!
& gt;
Source link.