Today we begin testing a new feature in
Rating calculator efficiency
. Those who follow their ratings probably wondering – "What to do, what would raise the rating?", And the answer has always been – "Play better." But, it is quite possible that you are already playing "better" in certain tanks, and others vice versa drag your stats below. Here and help you to our new, experimental feature "WN8 Recommended equipment", which tells you which technique you should continue to play, but about which tanks is better to completely forget.
& gt;
And so, going to the
Rating calculator efficiency
, enter the player's name or any other name and press the button:

dialog window, which will contain recommendations: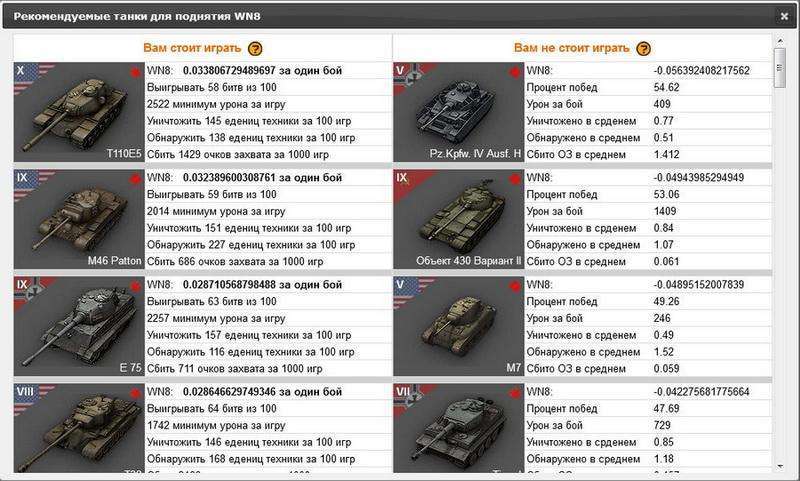 This service is experimental and needs testing, and the interface is in a primitive state. In the future it is planned to extend the functionality, to make recommendations for the different ratings, add a variety of filters, the level, type of equipment, the minimum number of fights, and more.
Your comments and suggestions you can leave on the forum here in this thread