Tankers!
C February 17 to March 3 in the game was a competition "Commander's Office." More information about the rules of the contest can be found here .
The jury thanked all participants for their diligence and creativity. We present you the winners.
I place – 12000 + Tournament Gaming Headset GameCom Commander: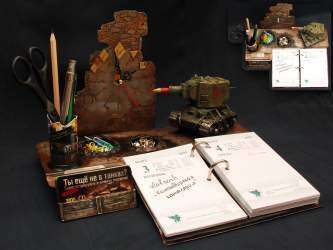 StrVova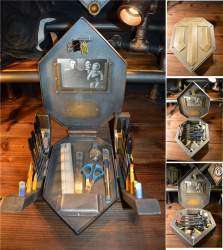 II place – 10000 + Gaming Headset RIG SURROUND :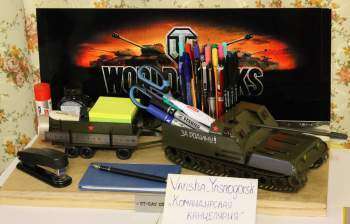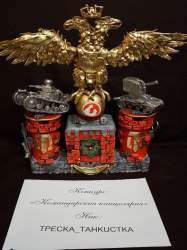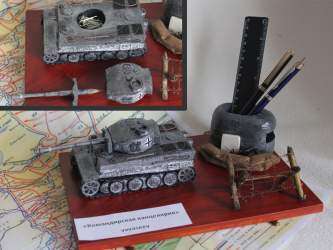 III place – 8000 + Gaming Headset GAMECOM 788 :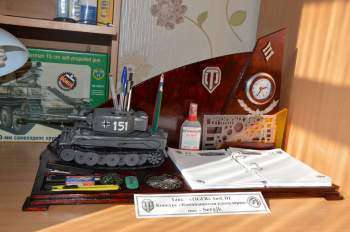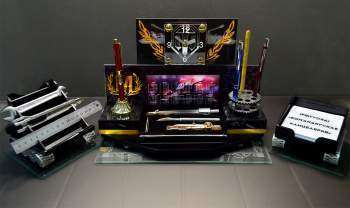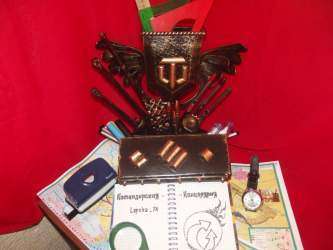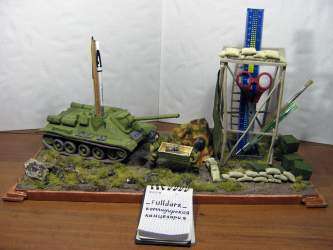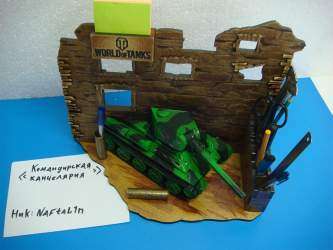 In addition, several spetsprizёrov will be rewarded for 4000 + 7 days a premium account + book publishing Tactical Press :

antike3, SeasonsOfBlack, mrGLooM, POMA1983, ANFox0779, Phonoi, 13ekzorcist13, thor_nsk, PatriotBelarusCCCP, R_U_B_K_A, Alexandernik, ViCVip, azlk22b, volchonki, V0DAF0NE.
Special prizes 2500 + 5 days Premium account :
kvgklim, sergeiermashkevich, diderus, GeparD101, deniska320358, WT_Voron, sacred_1234, dimon547, Maksritter, BAMAvI, AleksV2006, StarleyBBC, azard36, rAmp2009, Dellariver, __BUNKER__, DerevoXZ, mangupskiy, SERVASS, Judith, IRKUT47, HORUZO, 0_tunss_0, Mariner9, DRIVE009, Black_Box__, Spectorrr, JgDen, 3aJIoruH, prometey_34.
Special prizes on 2000 + 4 days Premium account :
prahyponatiprostit11, namyschke, Shurik1525, DonPapiroskez, krot_911, CrazySmile61, ScmorR, filich86, el_Dexter, _0Tesla0_, Habilis93, ManusMortis, viktor26092, D_o_r_i_a_n, TanksMurder, Nikita48T, denis2682, OttoFonDaymos, KEKSPenza, Mik740, wildcards, WilD203, RUSMORS, viktor10301, baikerhvt250, inviggo, crazytractor, Vanes1234567629, Amper779, _DeN1s, Aleksndr_85, Alltos, vinat, VETAL__85, Crazy_game_, 20griven, Dobrovolec_, Lusson, gastello014, serega_y87.
Special prizes 1500 + 3 days Premium account :
maxxx1985, oQS_a_m_u_r_a_iQo, GRESHNIK312, Fau_2, BOCb, CHANELIN, Legendary_Winner, den_dark , _Lord_Inkvizitor_, Tyman36, Fresch88, fotoshopnik, TTaH_Muxacuk, rossomahar, KrokoPes, Shmel_207, renatyaparov2000, Bright_Victory, Tr00jan, Afterword, Alexandr___80, ilya8526, el_ICE, Gogan111, malenkaja00, mehanik_navodchik, Faza_Manah, beliitigr28, KZRB2, Teehh, Baxter85, o_pacifist_o, motoristtdi , maksimaximus, RoksyHoy, babajka21, Ouaal, chnnk, 181ua, STINGRAY1984, LL1KiTT3R, BARSGENIUS, Lenarufka, Kain_traitor, KUKURUN, ___CrAzY_BoY_, Der_Luftpanzer, 1bugaga, artikvas, Prokurat34, ohranik45, ANUR_72, Petroff1998, den775den, TankistSith, rinathann, Nataliya6, xDIIISx , KanpiZHblu, Dark_Inventor, dino3a, JamesLeeParker, nokia520, CrazyGremlin, DimaSnake_1.
partners
Plantronics Gaming – one of the world's largest manufacturers of headsets for use in aviation, space programs of NASA and professional e-sports. The company's products will appeal to both novice tankers and experienced players.

Source link.