Tankers!
C 4 to 14 February in the game was a competition, "Tank patterns." More information about the rules of the contest can be found here .
The jury thanked all participants for their diligence and creativity. We present you the winners.
I place – 12000 + Headset Razer Kraken Pro, World of Tanks + Mouse Razer DeathAdder 2013, World of Tanks + mouse pad Razer Goliathus, World of Tanks :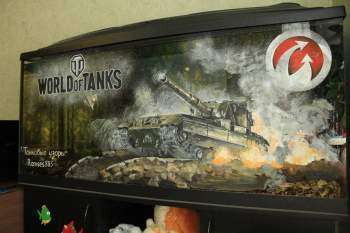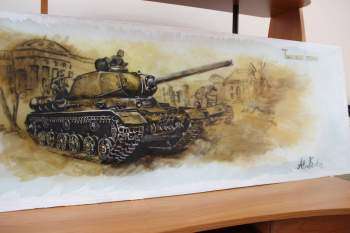 II place – 10000 + Headset Razer Kraken Pro, World of Tanks :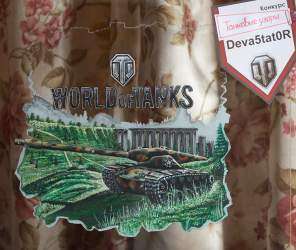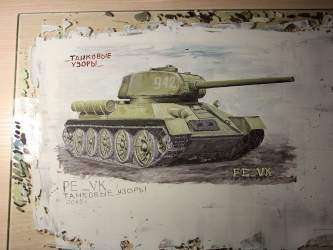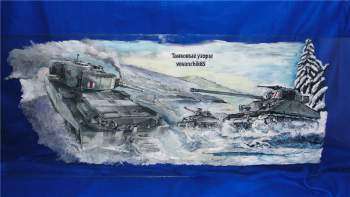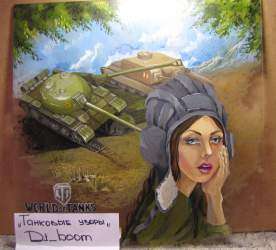 III place – 8000 + Mouse Razer DeathAdder 2013, World of Tanks :

1Pritvora1 [1,999,014] [1,999,007] [1,999,002] [1,999,060] [1,999,205] [1,999,206] [1,999,063] [1,999,208] [1,999,065]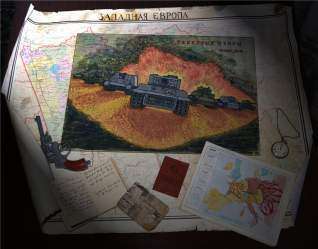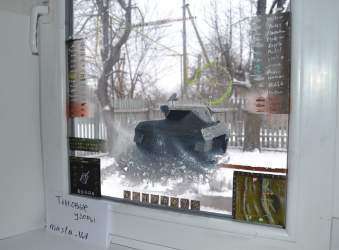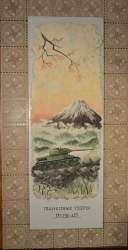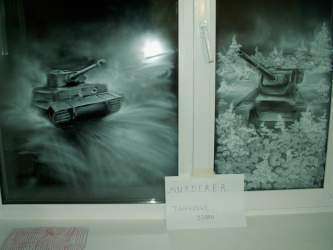 vip1236987410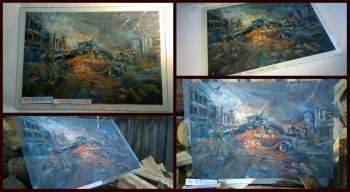 Also several spetsprizёrov will be rewarded for 4000 + 7 days a premium account + mouse pad Razer Goliathus, World of Tanks :

Nardjen, ARi_aDNA, privet2005, PatriotBelarusCCCP , UBOINOE_VEDRO, Yurka_Nikolaevich, mihon905, Birdie_daw, Geburtstag, Arseniy89, MilesKane, Pykasytch, ppcwerewolfppc, OleganJR, Rastblka.
Special prizes 2000 + 5 days Premium account :
CrazySmile61, TerribleHorror, sacred_1234, Jeka8412, Alenushka_NN, PA3BPATHUK_RUS, 3runVasya, 66AXT66, tarasmer, dmi_c, Ouaal, visotskiy_m, Benfak , SERVASS, kobushaa, baton77777, Sniper_killer_Nagibator, SMax_Frai, 13ekzorcist13, GAVR188, KMB_26RUS, youlia007, mongolden1, Ramoder, SKAKotya, inviggo, Apsidian, Arrrtem_24RUS, Glamurn, DrNEEL, _Jango2304_, Kol9nich23, qwer02, KyMe666, Alsa_metkij, Bobdjon, Grundig, Geniuss_ , Mr_First_Volhov, makhn, Margaret93, zontik93, Neverchan, DodgeCharger69, Shadow740.
Special prizes 1500 + 3 days Premium account :
Karandos, _Holy_target_, WilD203, Wolfgang88, Feron_AmSU, Petroff1998, maga0090, xela_87, POMA1983, vovchik2711, Grybiu_Huotkyda, Jas70Rus, Trofimov_007, Penza_II_Seryi , OttoFonDaymos, mishanya36, Nordman333, Lamozzz72, XXXManiak666, serega_y87, john8828, Leronchik, ShoolAkkaunt, HeIIoIIaJI, GorshkovPetr, A_l_e_k_s_e_y81, STINGRAY1984, Gruz_Viselitsy, AleksV2006, AZAZE___L, Freekill1992, V0R0N_, DoZeR_M, xxViking11xx, dima7kiper, Uscol_R, Nefr1ck, CHANELIN, BASHKA21 , das_helmyt, BlackDandelion, evgenkr1, deniska320358, SPA12, zipok_izh, Mavari, Egor890, Leha_144, K2Zek, Boss__86, bromi_, RoksyHoy, maidgik, buzuk1, Kameshker, zmagomed108, R_U_B_K_A, Amenhatep, Prokurat34, Nikamww, KUKURUN, _JIucu4ka_, Abdula86, mehanik_navodchik , SuperPiyvka, WOTPlay, Asherali, KillroyWasHere, BARSELONAthebest, 3aJIoruH, tankist2013rro1, frostonz, 8_AndruhA_8, ttaannkkuuss_2, Murage, OxoTHuk_3a_Mo3raMu, Paradox797, fotoshopnik, sanayga160, Jufk, Bo_Odya, knowy, jet0508, Artikul20002013, Wayd_Jah, N0mura, Apokalippto, vorTrex, Dimetrius_ , Ubityj.
partners
Company Razer collaborates with professional gamers to develop, manufacture and distribution of high-tech peripherals, providing a competitive advantage in the game. Products of Razer different interesting solutions designed for gamers.
Source link.