Tankers!
From 17 to 31 March in the game was a competition armored costumes for pets. More information about the rules of the contest can be found here .
The jury thanked all participants for their diligence and creativity. We present you the winners.
I place – 12000 + SSD SanDisk Extreme PRO 480 GB :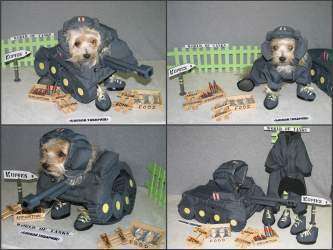 II place – 10000 + SSD SanDisk Extreme PRO 240GB :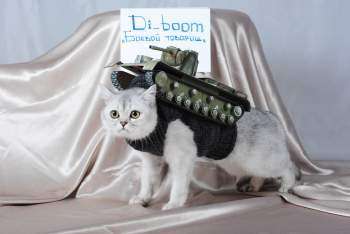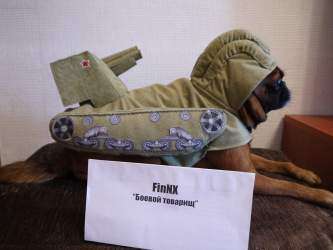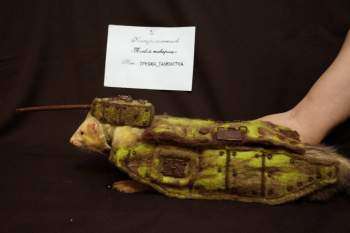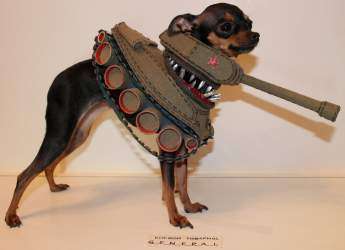 III place – 8000 + card SanDisk Extreme microSDHC / microSDXC UHS-I Action for cameras :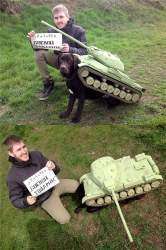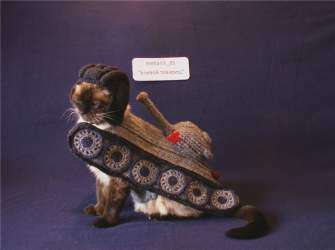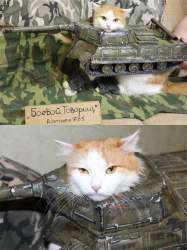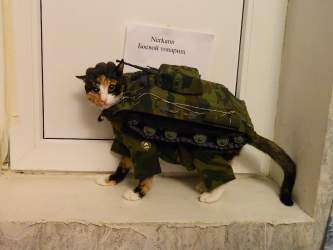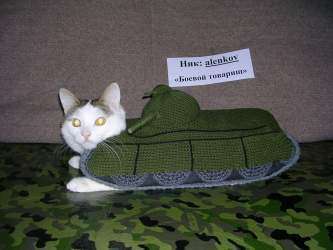 In addition, several spetsprizёrov will be rewarded 4000 + 7 days Premium account + card SanDisk Extreme microSDHC / microSDXC UHS- I for Action cameras :

Loki1977, KPEMATOP696, hranitel19, KWatt, SpinoZa_2Duo, slavker99, 13ekzorcist13, zaromanza, niki0566 , TTaHu_upuHa_, BGMike, Marinka_na_Tanke, megavoltoff, Niferd, BlackMarlin.
Between these 15 participants, selected by the jury and did not take I-III places our partner SanDisk carries an additional draw his special prize . Draw Results can be viewed here .
Special prizes 2500 + 5 days Premium account:
Amenhatep , rAmp2009, 164Andrey164, dr_greenthumb, Marginado, 12KrendeL12, PanzerMahinen, r22d22, WT_Voron, www_sema_ok, Le_Han, MOH7Ol, 1juk, ANFox0779, shash8080, sigma501, GrAl01, R_U_B_K_A, TwisterRF, DIMITRIS5800, Dnepr_911, Attero_of_nerves, S8yatosla8, inviggo, serega_lord.
Special prizes 2000 + 4 days Premium account:

dnat150 , Efsi007, rijay_stervochka, CHANELIN, Rezident28, Jena_na_arte, _Crazy_Sergey_, Frontal, HUMBLER, 4epHbluMe4HuK, SPA12, mehanik_navodchik, Zaitseva, snajper_nepobedimyj_voin, ser100387, CAHEK_715, LinkinBoy, aggress1ve03, __ALINA___1991___, MaxiRom72, Shulgen2, loliloli, reapman, NickMain, anya_sergeevna.
Special prizes 1500 + 3 day premium аккаунта:

UltimateTank2, Verschinin85, Schturman010990, belka_new, sag68sag, 22_VARVAR_22, tehnar_av, metra28, koh9ik, vladimir_23rus, jeka0608, _AKEJIJIA_, Arttan28, ALIGATOR_116_boec, Ukrotitelnica_tigrov, poorly, cccp_T34_ua, BigRolling, namyschke, Amper779, viktor26092, Mar_S54, kolek_ru, Irisfiel, vany_bavaria, Novichpok01, Ugo_ist, _Sheff__, granin777, mitis61, 4brothers, sancopanso_razrushitel, http666, ANDREY_CVARNOY, mnh22, _Kirill_Yurevich_, Optima_Kokoc_, ARMmusic, Blak__Eagle, Naydenov_sergey, kimaa0799, berezakeramika, _x_X_x_74, Ulfr, TigerPythonAlbinos, Alex_Zeus666, nevermindmeHEROO, krutaya_kolbasa, kosvagorian, simba_98.
partners
SanDisk – the world leader in data storage based on flash memory.
Source link.