Tankers!
Here is a short collection of interesting and informative articles on various aspects of World of Tanks.
Author's view on the new premium tank USA. This article will help both owners Fury, and those who are just contemplating the purchase. The article describes in detail the characteristics of the machine and the evaluation of combat potential of this tank.
In patch 9.4 was finalized implementation ram in the game. In this article you will find information on how the damage is calculated in collisions, as well as helpful tips from players on this topic.
With the development and growing popularity of the " fortified area " filled information and the corresponding section in the wiki-encyclopedia. Now you can find a variety of background information, but for a complete knowledge of one theory is not enough. If you are a skilled clan leader, who spent more than one hundred successful sorties over Promresurs, we invite you to share your experiences in the pages of wiki.
known community Aces reveals the secrets of mastery in a series of guides on various types of equipment. We offer a fresh overview of the Soviet medium tank level X "Object 140".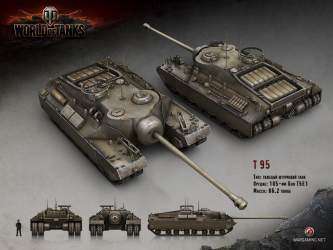 Name this American self-propelled guns became a household word. And while WarGag filled jokes, rhymes about "turtle" in the community Aces appeared guide on how to play at this miracle of American tank development.
If you liked this article, or Conversely, you think you can write better, we invite you to visit the wiki-encyclopedia Wargaming. And perhaps in the next newscast will link to your material.
We wish you success!
Source link.