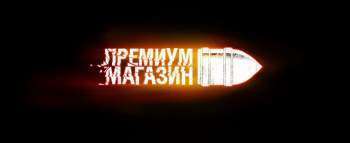 Tankers!
In honor of International Women's Day with March 6 9:00 (GMT) to March 9 9:00 (GMT) in the Premium Shop offers special holiday packages.
New offers Premium store – it's a great opportunity to make a gift to his comrades and girlfriends!

Sets "Ice Cream" and "Candy"

special set with "sweets" tankman: game gold and premium account at a promotional price. Let them make your game more enjoyable and give her a taste of the holiday!

Kit "Ice Cream":

7 days Premium account;
1000 .

The cost of the shares on – instead of $ 6.6 $ 9

Kit "Candy":

14 days Premium account;
2500 .

The cost of the shares on – instead of $ 15.2 $ 17.2
Sets the "Cinema" and "Theatre"

fascinating intrigue, a fatal game of chance, brave heroes and bright feats that we value in good productions – an integral part of the battles World of Tanks. But here you are not passive spectators – you both directors and major actors. Write the script of his victories; with festive sets it will be more interesting and comfortable!

Kit "Cinema":

2000 ,
2000000 .

Value set by shares – $ 25 instead of $ 28

Kit "Theatre":

5000 ,
5000000 .

The cost of the shares on – instead of $ 65 $ 70
Set "Salute"

appearance on the battlefield 105 leFH18B2 is very unfavorable weather forecast for the opposing team. Why, with its rate of fire is a real storm warning – the enemy would be better to look for a reliable shelter. Expose your brand new 105 leFH18B2 into battle and arrange fireworks which opponents to turn into a rain of fire!

Kit:

105 leFH18B2 and a slot for it;
3200 .

The cost of – $ 20
Consider the 3D-model 105 leFH18B2 in detail you can
here .
See also a video tutorial about this on the ACS PRO Tanki:
Remember that all current active in World of Tanks, you can learn from .
Good luck on the battlefield!
& gt;
Source link.