Tankers!
Introducing the new competition. Your task – to create a vignette * Based on actual historical photographs of the Great Patriotic War.
In order to take part in the competition:
Create a vignette with armored allies in the real historical picture of the Great Patriotic War . The competition is held in two categories: "The model of plastic" and "The model of paper" .
Host your job special competitive section .
* Vignette – diorama, scene of life is small in size and, as a rule, low complexity. In the vignette must be present a small amount of figures and no more than one piece of equipment.
The full terms and conditions of the contest can be found here .
Start receiving works – April 21 at 12:00 pm (GMT) special competitive section of the forum.

[1,999,013] End of the reception of work – May 20 at 23:59 (GMT) .

[1,999,023]

prize fund
partners

company AMD develops technologies for a variety of smart devices including personal computers, tablets, game consoles, and cloud servers. AMD technology helps customers worldwide to unlock the potential use of devices and applications, and to go beyond the usual and possible.

Company SAPPHIRE Technology for more than ten years, is a leading manufacturer and global supplier of graphics cards based on AMD. Innovation, performance, and value for money has always separated the company as the best supplier of SAPPHIRE graphics cards for users and enthusiasts.
remember everything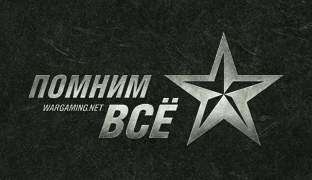 "remember everything" – a global initiative organized by Wargaming in late 2013 and aims to promote military-historical museums around the world in the preservation and restoration of the legendary models of military equipment. The program aims to revive interest in the history, to inspire young people to study the past of their countries and to preserve for future generations the unique historical monuments.
Recall that all the competitions in the World of Tanks you can to learn from .
Participate and win!
Source link.