Tankers!
Clan Portal seriously updated: in the profile of the clan added a lot of useful information and statistics.

list of personnel
view a list of the personnel has become more convenient. Compare the statistics of the players who are in the clan:
You can now view statistics clan players in every game mode separately, and select a time interval for which this information is displayed.
Became available Information about whether the players of your clan in the game client at the moment.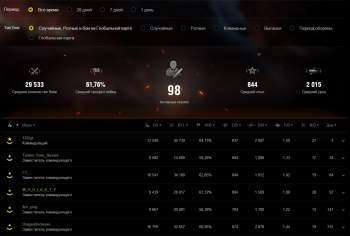 Statistics on the results of the battles on the Global Map is available only for all time, it can not be viewed on other time intervals. In one of the next updates will be introduced the ability to view statistics of the battles on the Global Map as well as statistics and other types of fights.
Detailed statistics for player
When selecting a player you will see its detailed statistics and the last date played battle. The detailed statistics shows all the equipment a player where he took part in the fighting, with an indication of the general settings.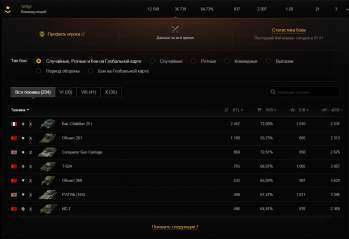 Following the link "Statistics fights", you can see a player in achieving each of the types of fighting separately for the lifetime of the account.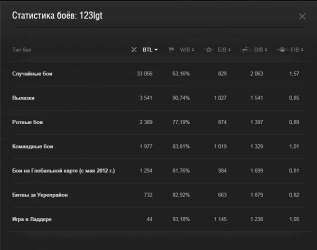 Other changes
new navigation bar, which helps to orient and receive the necessary Clan Information.
Displays the three best players of the clan of winning percentage, the number of fights per day, and moderate damage in random battles in the last 28 days.

[1,999,012] Calendar scheduled fights – the next battle clan and fortified battles on the Global Map.
Come to the updated portal clan, compare stats and choose your clans and participate in clan battles!
Source link.