Yes, yes, red tanks with us again!
Soon you can find five special units, consisting of tanks with red camouflage, one of the five servers (one command to the server).
[1,999,006] Players of these teams are experienced and strong. Find them will be difficult, and victory will be more difficult, but if you can play against them and destroy at least one red tank, valuable prizes will be waiting for you right after the fight.
Where and when 2 and 3 May from 19:00 to 22:00 (GMT) servers RU 1 RU 2 RU 3 RU 5 RU 7. Mode "Team Deathmatch" Ladder.
Purpose: fight against players Clan [EVENT] and receives the destruction of their equipment one day premium account !
Note:
game event takes place only in the "Team Deathmatch" and only in the ladder.

Players

[EVENT] – administration officials with slot names «BattleLadder_WG _ *» , one of the five teams will be composed of well-known competitive players.

Team kibersportcmenov will play on the server RU1 .

[1,999,054]
[1,999,052] Awards for the destruction of the clan's technique [1,999,058] [1,999,060] [EVENT] [1,999,058] credited automatically after an Official battlefield.
One day a premium account, you can get up to 3 times on account . [1,999,054]
[1,999,006] [1,999,014] Team kibersportsmenov
SC6 [1,999,016] [1,999,058] Bogdan Snigach aka SNIGACH Vitaly Slobozhanin aka JUSTCREATIVE Ivan Yavorsky aka BEOWULF422 . [1,999,054]
[1,999,100]

[1,999,118] HellRaisers :

Alex Kuchkin aka NEAR_YOU,

Broadcast
Games with the participation of professional players will be covered on the Internet. News will broadcast the newfound champion of World of Tanks Alex Kuchkin aka Near_You .
Important:
Tanks players Clan [EVENT] will be indicated in the game special red camouflage.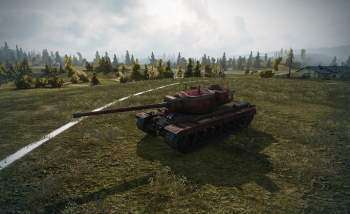 Source link.