Tankers!
We continue our series of publications on Military-Historical Site WarSpot.ru . All that readers remember WarSpot.ru past week – now on our website.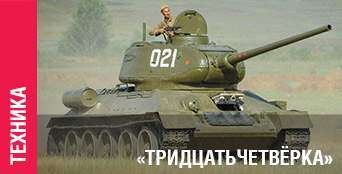 On set of tactical and technical data and technology T-34 was the most successful tank of WWII. In many respects the clever design of the tank and its mass production allowed the Soviet Union incline in their favor the balance of armed confrontation with the Third Reich. During the pre-war and war years, the acceptance inspector received from Soviet enterprises 35,333 copies of the T-34, and "tridtsatchetvёrka" became the most popular tank since World War II. On the symbol of Soviet tank – in This article .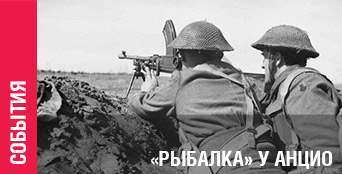 Faced with stubborn resistance of German troops on the Gustav Line in Italy, the Allies planned and conducted in January 1944 landing operation. When this was taken a foothold in the area of ​​Anzio-Nettuno, near Rome. German troops have taken a number of unsuccessful counterattacks against him. Then the German High Command to start planning a decisive attack to destroy the bridgehead. About unsuccessful for the German army operation called Fischfang («Fishing") read here .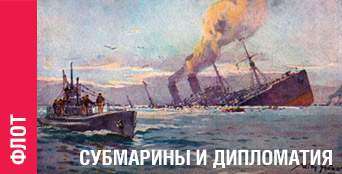 First World War ended the era of the decisive sea battle. At the same time it is in 1914-1918, have been widely used underwater power navies. Submarines, passes the first mile at a depth becomes an important factor in foreign policy. In this case, the total number of armed opposing powers was small: as part of the German fleet in the beginning of 1915 there were only 30 submarines. However, they were not accidental in the history of one of the formidable characters of the Great War. Skip to content .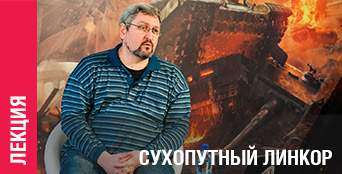 five-turret tanks, bristling with cannons and machine guns barrels, with a crash held on Red Square during the November and May Day parades became a symbol of the combat power of the Soviet army in the 1930s. Military historian Maxim Kolomiets said in his lecture on the history of the creation, production and combat use of heavy tank T-35, which was conceived as a machine qualitative strengthening of tank units in the breakout strongly fortified enemy bands. By the beginning of the Great Patriotic T-35 have become obsolete, but took part in the battles of the war.
The video version
.
On WarSpot.ru you will not only find a lot of fascinating material, but also be able to publish their own articles on par with well-known experts on military history.
Source link.