Tankers!
We continue our series of publications on Military-Historical Site WarSpot.ru . All that readers remember WarSpot.ru past week – now on our website.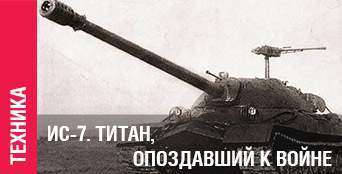 machine with factory index of 260, according to the plan, was to embody all the achievements arising from the experience of designing and combat employment of tanks. Thick armor, powerful engine, a 122-mm gun, machine guns 6 – 65-ton JS-7 was the apotheosis of the mighty Soviet heavy tanks. He was ahead of his time, but he was not claimed in begins the era of "Cold War." The history of the development and design – in the special material of IP-7 .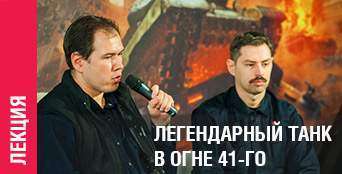 What was the path from idea to create a T-34? How to change this car? What difficulties had to be overcome crews "tridtsatchetvёrok"? What is the role played by the tank to contain the enemy in a difficult 1941? All these questions answered Dmitry Shein and Andrey Ulanov, historical consultants Wargaming , at an event in the framework of the campaign "We remember everything." To your attention – video lecture from the people who make virtual tanks similar to their real prototypes.
"Tridtsatchetvёrka" – the most famous Soviet tank, but some details of its history and development know not all. How well do you know "Weapons of Victory"? It's time to shine, flashing knowledge of thematic competition. Historical Wargaming consultants have prepared questions for you. Competition task, information about the conditions and prizes, you can find here .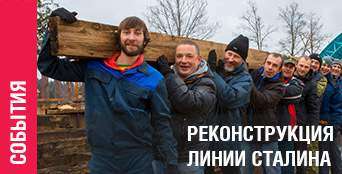 help preserve our history and everyone can. So, at the moment in the framework of the "remember everything" conducted repair work in the historical and cultural complex "Stalin Line" near Minsk. Reconstruction is carried out with the participation of volunteers from among the players World of Tanks. Small chores they are making a great contribution to the cause. Introducing photo report on the first phase of works , as well as information on how to become part of a team of volunteers.
On WarSpot.ru you will not only find a lot of fascinating material, but also be able to publish their own articles on par with well-known experts on military history.
Source link.