Tankers!
We continue our series of publications on Military-Historical Site WarSpot.ru . All that readers remember WarSpot.ru past week – now on our website.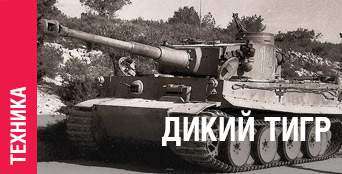 first tanks Pz.Kpfw. VI Tiger went into battle as part of 502 Battalion, August 29, 1942 at Mga station near Leningrad. Under the direction of the best tank aces of Germany, such as Michael Wittmann and Otto Carius, "Tigers" quickly gained a reputation as dangerous opponents. In all there were 1,354 cars that were used by the Wehrmacht, SS troops and their allies until the end of World War II. "Tigers" in the USSR and Europe, whole and lined – a photostat "Portraits in the wild" .
T-72 participated in almost all military conflicts in the post-Soviet space: in Transnistria , Karabakh Chechnya and others. But the most unusual in the long "career" of the tank is its use as a main machine in the new military-applied sport – Tank biathlon. Read about T-72 in war and in peacetime .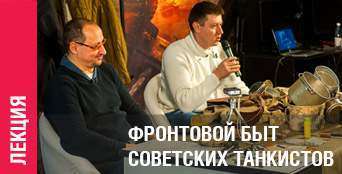 Life – this is war. In any case, such sensed the generation of its Great Patriotic long five years. And in this life of the soldiers had the same problems that we have today: what to wear, where to rest and eat, what to tell in a letter to their loved ones. And in armor crew and more concerned about the military machine. About the life of Soviet tank told in his lecture Artem Drabkin military historians and Vadim Antonov.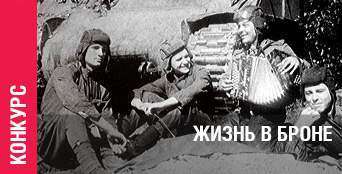 Virtually drive a tank now everyone can. But how well you understand what it really means? They feel and how people live, which became the home of the tank and the crew – family? Playing as a team for them – not an empty phrase, and the only way to survive and win. Test your knowledge, prove that you are a tanker, and get well-deserved award!
Information about the terms and conditions of the competition – here .
on WarSpot.ru you will not only find a lot of fascinating material, but also be able to publish their own articles on par with well-known experts on military history.
Source link.