Tankers!
To those of you who do not communicate in social networks, have not missed anything important, interesting and funny, we prepared our weekly digest.
announces a new photo contest with the support of Lenovo Russia – "Extreme blitz Lenovo." In this competition you will be required to make a photograph in which you play WoT Blitz in the most unusual place.
Conditions of competition in social networks
Folk wisdom watchful eye for all the typical events that happen in battles . And what do you know the proverb tank?
That feeling when you capture the flag.
Or when have not go in the game.
Kobe week: Move, art!
Rounding out our selection of traditional tank wallpaper in high resolution from the Marm.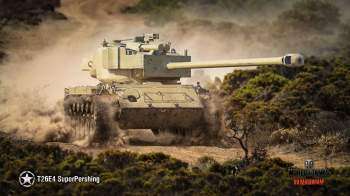 Our community – more than 5 million people!
WarGag

World of Tanks Live

World of Tanks: Xbox 360 Edition [1,999,187]

World of Tanks: Generals

World of Tanks Blitz
Source link.