Tankers!
To those of you who do not communicate in social networks have not missed anything important, interesting and fun, we have prepared our weekly digest.
B official group World of Tanks «VKontakte" held weekly drawing contest "Handmade", which can be obtained as a reward game gold. We present to you the winner of last week: slavka_ch83 gets 5000 .

Conditions of competition in social networks
Topic "Cover face" by Nikita Bolyakova. Make repost news, and the artist will choose among repostnuvshih the girls who will be the heroine of the following figure.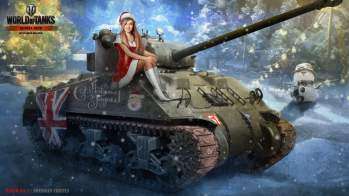 Conditions of competition in social networks
Make repost record in the group WarGag «VKontakte", and on 13 January 19 : 00 (GMT) on the air, we raffle among the subscribers group 30 T-shirts World of Tanks from ARMADASTAR.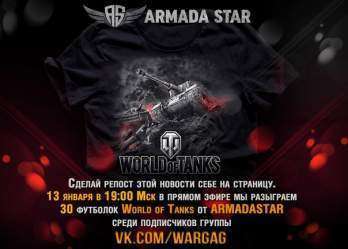 Terms of draw in social networks
Contest "British broads": at you must install modes WG Social and "fill" the maximum amount of damage on one of the test Tank Destroyers new British branch.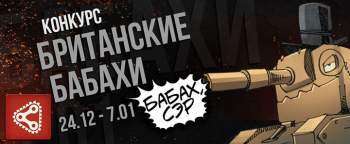 Conditions of competition in social networks
think of a better gift for the New Year tankman , embody the idea in the artefacts or below for a chance to win in the New Year contest for members of the group "VKontakte".

Conditions of competition in the social networks
Wargaming company entered the tank and position of the family prepared a special document that will help you convince your loved ones in the extreme importance of "Christmas Marathon".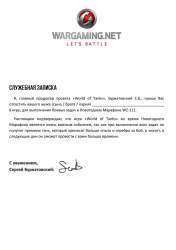 The main thing – do not overdo it and remember that sometimes the tanks need to eat, drink and sleep.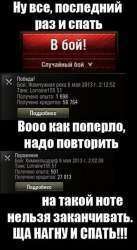 In general, we wish you good luck in the "Christmas Marathon"!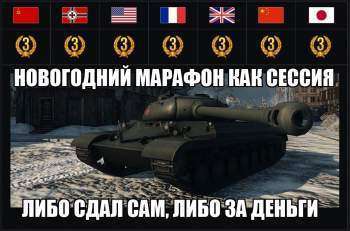 Kobe week:
Rounding out our selection of traditional tank wallpaper in high resolution from Marm. Happy New Year!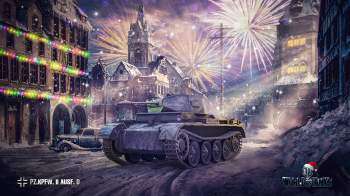 Our community – more than 5 million people!
WarGag

World of Tanks Live

World of Tanks: Xbox 360 Edition

World of Tanks: Generals

World of Tanks Blitz
Source link.