In honor of the 70th anniversary of Victory Day on May 24 at the St. Petersburg Cadet Corps of the Defense Ministry passed historic eSports tournament "steel wall – 2015". Suvorov, Nakhimov and the Cadets have been three phases of the competition. Details – in this photo essay.
In the first phase teams submitted projects with the technique of pre-war and wartime tank production. Kronstadt Naval Cadets Corps "Marine tanker" prepared statement "messed sailor submarine tank." Their project was devoted to the tank KV-1 and took the first place.
[1,999,003]
[1,999,043]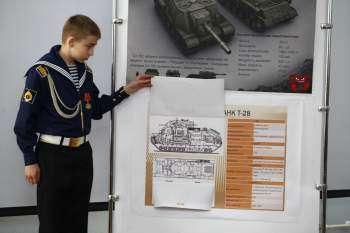 [1,999,045]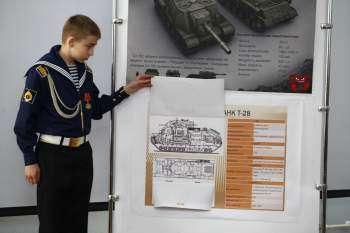 [1,999,047] [1,999,007]
[1,999,006] theme the second stage have been historical events and feats of combat soldiers tank. Team Cadets' Company wins "presented video, created by the virtual environment World of Tanks, about the heroism of the crew of a tank T-34 under the command of Staff Sergeant Stepan Horobets. This is the famous single attack on the Nazis occupied the city of Kalinin (Tver). The team won first place in the second stage of the tournament.
Battle of the third stage takes place in cyberspace World of Tanks . Commented fights Sergey "Flash" Karapetyan said. Captain Cadet Egor Naumov "Company of victory" won all six fights and deservedly won the third stage.
As a result of competition of the tournament "steel wall – 2015" as the winner was the team of "Company of the victory" of the St. Petersburg Cadet Corps . Participating teams were awarded medals and prizes from the company Wargaming.
Source link.