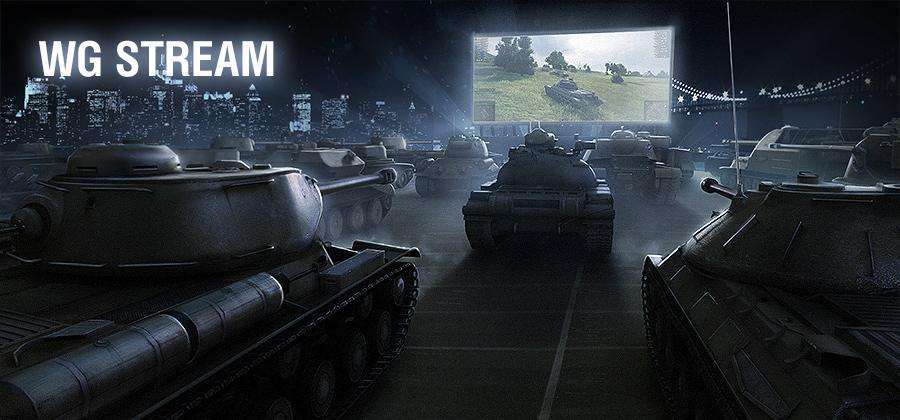 Let's take a closer look with the mod, which came with the update 9.6 – WG Stream.
Stream (Eng. Stream [1,999,008]) – Live Webcast series of battles from the famous / top players / vododelov / entertainers. May contain entertaining or educational Beams, including exclusive content from the best players in the game and commanders World of Tanks .
itself, the mod is not new, however, is in 9.6 we have made global changes in its functionality. Previously, it was the events exclusively for independent live broadcasts and it worked only on the "exit". With the release of an updated version of its fashion concept has changed, now – this mode to view live broadcasts or video game with third-party services directly from the hangar.
How useful modes WG Stream ?
Often you encounter a situation where, after a series of intense battles, you just need to rest a few minutes to unwind and relax? Perhaps you have any questions about the most effective use of any tank or how to play a particular card? Or maybe you want to try your luck and make some game gold, participating in the stream show? Maud WG Stream provides you with the opportunity: open modes directly from the hangar and watch live or video from popular vododelov to your taste.
Description of functionality fashion WG Stream .
On the main page of fashion, there are two large windows, one of them you can see the most popular at the current time live broadcast. The second window shows the most relevant and interesting video.
In the lower windows that smaller, also has channels broadcasts and video games located in the descending order of their popularity.
(Picture 1)
If you are interested in live broadcasts, go to the tab "Live". Here are all the channels that broadcast "live" on the service Twitch TV.
(Picture 2)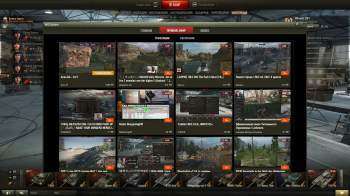 If you are interested or videogayd videos from popular vododelov, go to the tab "Video".
(Picture 3)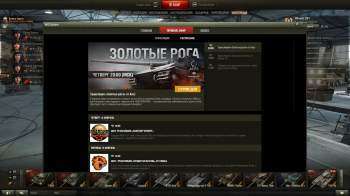 Every day streamers carry out various sweepstakes game gold. If you want to make some money and you want to know the exact time daily drawings – welcome to the tab "Schedule". In it you can see the schedule of stream-show for a few days ahead and plan your time in advance. Warning! This tab contains only interactive broadcasting, for participation in which you can earn a certain amount of game bonuses.
(Picture 4)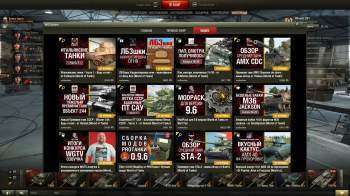 And if you're in the heat of battle, yet forget about stream-show, the events will remind you of this by sending a notice. It you can not miss!
(Picture 5)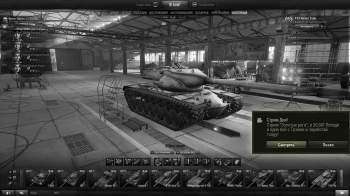 Enjoy!
Download
Installation Method
Download the exe file to your computer
Run
Specify the installation path modification in the game folder World of Tanks
Start the game client
Click "WGStream" at the top of the hangar, located next to the "fortified area"
Note! Maud WG Stream will not work on the operating system Windows XP !
Source link.