Dear players!
It's time to take stock of the weekly contest " WoT funny! " for the period from 17 to 23 October. Winners of the contest pictures soon receive 3000 , the authors of the best quotes – for 1000 .
Read the contest rules can be here .
Results of the weekly contest pictures " WoT funny! "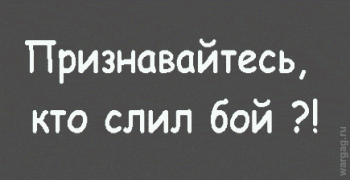 2. Smolwar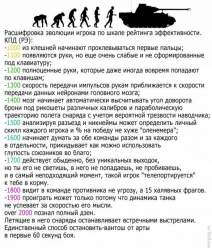 3. Splin9112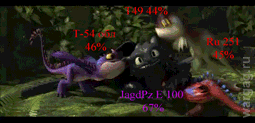 4. akvapelbko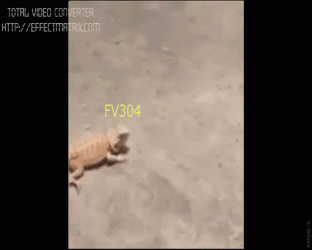 5. Darth_Woras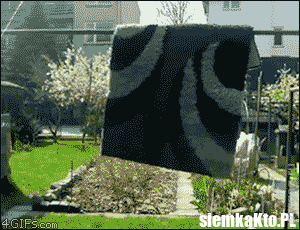 special prize by 1000 PanzerApostol , alex2906888 , K_a_M56 .
Results weekly contest citations " WoT funny! "
1. alansm
Rand. "Pass". Enemies spawn from the bottom can not break on the trail on the right. Art allies throws on CD in Skopje herd. Soon, in the general chat from enemies: "Art, who hurt you? Call it, we are going to kill him! "
2. RedBags69
"The Steppe", a meeting engagement. Near the end of the fight. Allies in the capture of the enemy base (almost everything on it) shout in chat: "Art, run! .." Two who listened safely died under the onslaught of rushing to capture the red. Third calmly: "Here's another! Run from them! "Destroys consistently KV-1S, KV-1 and travels slowly over the last BDR . He saw the result, begins to maneuver. But killing phrase artovoda "Base not take, let finish."
3. Dr_ShiKiGaMy
Countdown to the start of the battle:
xxx ( Hellcat ): KV-2, are you kicking play? Ally on H ellcat destroyed KV-2.
yyy ( Hellcat ): You can not order issued !!! Those I did not do anything, dolt!
The second ally in the Hellcat destroyed KV-2.
xxx ( Hellcat ): KV-2, sorry, did not see the expression on your face when you notice that the team three "Hello." :)
4. Starfaiter10
It is said that cats are taking from the person the negative energy and anger and they of good!
I before playing tanks, planting himself on his knees and two cats I say, "Well, seals, now pokayfuete!":)
5. Staziscore
randomly bout 9 level in the Federal team in the top two of the platoon of extras VK 45.02 B and E 75. In general chat writes JS-8 enemy team: "Now we have porvёm!" E 75 in response: "Do not tell my sneaker."
6. _KoDeX_
Punctuality – is when the enemy tank has time to come to the place where he was released projectile arts. :)
7. D_elleWaR
Case in randomness.
E-25: My crew is eating chocolate. :)
EC-6: My – doppaёk.
AT 15A: My – pudding with tea. :)
KV-1S: And my, apparently, fire extinguisher …
M 41: And my – from the medicine cabinet medicines.
Source link.