Dear players!
It's time to take stock of the weekly Competition " WoT joke! " for the period from 24 to 30 October. Award Winning images will soon receive 3000 , the authors of the best quotes – by 1000 .
Read the contest rules can be here .
Results of the weekly contest pictures " WoT joke! "
1. Bolk_off :
,
,
,
,
,
,
3. FiJo
4. zzeepp :
,
,
,
5. ilim500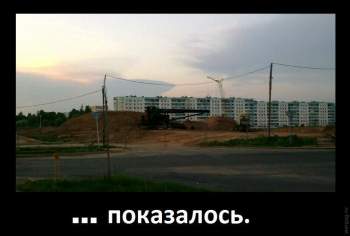 Special prizes by 1000 PanzerApostol , mishel_pro , Po3T , IrishDagger .


Results of the weekly contest citations " WoT joke! "
Platoon of 3 KV-220 hit the top on the map "Himelsdorf." The setup is such that in teams of 3 tanks V level, and all. After standing near the base, watched as the merged their entire team, leaving them against a platoon of 12 tanks. Divided into three areas, went to another base and captured it, simultaneously examining all 12 tanks and get a medal "decisive contribution". At the end of the battle the enemy team writes in general chat: "And this is all legal?"

2. decross

Player of the top clan writes during the battle:
– Docha to play, while on a business trip was. (
Reply ally:
– So this is it, and raised the efficiency of the top clan got ?.:)

3. ITMOBIT

Proof that FV 304 – not art.
We prove by contradiction.
1. Suppose that FV 304 – art.
2.1. We try to get on base and shoot. The shells do not reach, will have to go.
2.2. While the art on CD, try to wash the dishes and vacuuming. Do not have time to push the laptop as FV 304 already charged.
2.3. Trying to miss with complete details. Not obtained.
3. Hence, our assumption is false, and FV 304 – not art.

six minutes of the fight. Allied "Object 261" enemy kills 113. In the chat:
On. 261: Finally. I follow you the whole fight raced. You told me to "Expert" is needed.
113: Yeah do not care, I myself still on the "Expert" is needed.

5. MapT77

Looking WarGag , reading jokes with such kind and sometimes funny dialogue in the chat, it seems that I'm in some other tanks …

T -54: Kumulyativchiki! :)
FV 183: Hash bombs! ;)
KV-2: logs !!!!

7. TPEMC
recently congratulated druga- "tankman '30th anniversary.
– Congratulations, the ability to" Retired "pumped by 50%.
Source link.