Dear players!
It is time to take stock of the weekly contest " WoT funny! " for the period from 6 to 12 February. The winners of pictures in the near future will receive 3000 , authors of the best quotes – for 1000 .
Read the contest rules can be here .
Results of the weekly contest pictures " WoT funny! "
1. Rabbit100 [1,999,021] [1,999,007] [1,999,003] [1,999,035] [1,999,036] [1,999,037] [1,999,038] [1,999,039] [1,999,040] [1,999,021] [1,999,007] [1,999,005] [1,999,044] [1,999,006] 2. basyavi :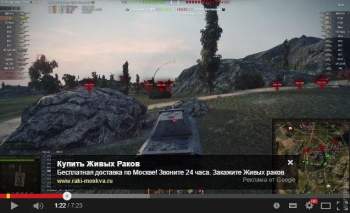 3. _KPATOC ___ :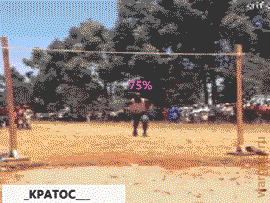 4. Po3T [1,999,021] [1,999,007] [1,999,003] [1,999,035] [1,999,081] [1,999,082] [1,999,038] [1,999,084] [1,999,040] [1,999,021] [1,999,007] [1,999,005] [1,999,044] [1,999,006] 5. CET0VSV :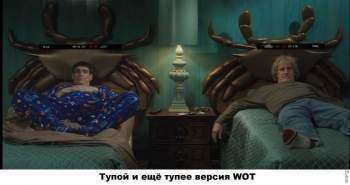 Special prizes for 1000 : realrift , VuWay , Skyline , SAU37 .


Results of the weekly contest citations " WoT funny! "
plays on the T67, and for the passage of LBZ PT-ACS number 14 needed sovzvodny. In the opposing team was also T67, I invited him, he agreed. His nickname Danil2005 (note). We leave the fray. He asks: "How old are you?"
I am 18. I
He: And I 16.
I made the logical conclusion of his nickname and asked: "Did not you 9?" He: No, no, it's his brother …
leave in the next fight, he again asked: "What is your name?"
I: Micah.
He: And I Daniel.
No comment . :)

2. Titan_v101 :

Playing on the artillery, you can get in with a pinwheel to break through to your base LT, you can finish PT departing from the pursuit of your allies to take a proactive and "zaguslit" change position of the strand, but even with complete information to get into the AFC-shnogo enemy standing on the base, you still will not succeed. ;)

3. RedBags69 :

Played on arte.
To our database flying enemy "Christmas tree." Accept it from behind a rock. But taking off her 200 HP die.
"Tree" continues to move our base. Behind it meets our second art: minus 100 HP "Harp", but is killed by "shots" in the face.
"Christmas Tree" is almost in a circle, and leaves the third art! "Shot" – and "Christmas tree" lights up in the circle.
Art writes: "You warned twice that do not wait for the guests, but you do not understand!"

4. vlam1r

:
Map "Pearl River".
Type 64: Well, it's not random, and some jungle. And panthers, and tigers, and elephants and rhinos.
Nashorn: Hey you, Mowgli! Sveti come on!
5. APTOMOTO :
AAA: Why are you on my Golda bёsh?
BBB: And how did you know that Golda?
AAA: Do radioman appeared gold teeth and a silly smile.
6. _PanzerAssassin_ :
Individual combat missions so individual that c most of them can handle only a platoon c friends.
7. Bolshe_Tak_Ne_Bydy :
Another randomly fight. Time reference ends, chat silent. Notice platoon of two T28 Prototype, statistics depressing, both red red, well, who does not happen.
And then one of the allies gives a general chat, "We sprats in tomato sauce."
Source link.