Dear players!
It is time to take stock of the weekly contest " WoT funny! " for the period 3 to 9 April. The winners of pictures in the near future will receive 3000 , authors of the best quotes – for 1000 .
Read the contest rules can be here .
Results of the weekly contest pictures " WoT funny! "
1. AvadaCentavra :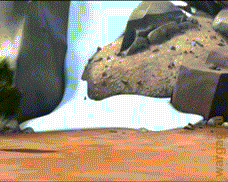 2. Rabbit100 [1,999,021] [1,999,007] [1,999,003] [1,999,037] [1,999,053] [1,999,054] [1,999,040] [1,999,056] [1,999,042] [1,999,021] [1,999,007] [1,999,005] [1,999,046] [1,999,006] 3. CET0VSV :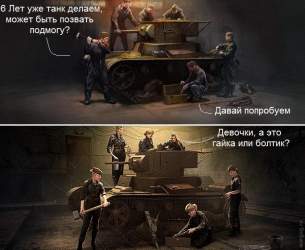 4. 00_zonder_00 [1,999,021] [1,999,007] [1,999,003] [1,999,037] [1,999,083] [1,999,084] [1,999,040] [1,999,086] [1,999,042] [1,999,021] [1,999,007] [1,999,005] [1,999,046] [1,999,006] 5. _KPATOC ___ :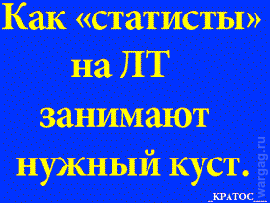 Special prizes for 1000 : Fenix_chl , FaceHoof , Brindier , ITMOBIT , Hobbit_Bilbo_Begins .
Results of the weekly contest citations " WoT funny! "
1. Antirealist :
We and the target is to TT. Both at our base. Both the strength of nearly half, but nobody shoots! Only scratch each other's bodies, taking on about 2-3% strength. Why, of course, the strip capture constantly reset.
Spectators: Guys, let fire a shot somebody. Be people!
Enemy: LBZ "Victory to capture"!
Our: LBZ "Destroy the enemy battering ram!"
Spectators: And we, this bullfight five more minutes to watch?
2 . khaliavshik :
I have long wanted to buy the cottage advertised new "Finnish" ax. And finally happened … I decided to try out, beat firewood in the bathhouse. Just blow – not split, two – again struck, three – Ricochet …. emissions. Took out the old grandfather's ax: 12 hits – 12 "vanshotov."
3. AZAZE ___ L :
Nobody seems to be that this region, when your girl that you're dating for 3 months, birthday asks no phone, no decorations and no ticket for snotty concert a premium for a year?!
On a year! To get! I indignantly!
I Statement Prize at year do not allow!
4. grenader12345 :
Enemy BC 155-58 gives at the beginning of the battle:
– Take the base, do not shoot me, will do nothing, no money for repairs. Smiley.
Our art in response:
– Ride to us.
And another one of our added:
– Ed-ed, solёsh their positions – will be under the witness protection program.
5. Step19671 :
2.5 months LBZ do to earn more silver to buy more tanks, which is easier to do more LBZ to get even more silver …
6. koly19741974 :
Funny thing is – voice messages!
to move out once the mountain and brought down the caterpillar. Of course I get a message "Caterpillar knocked down." And when the caterpillar cobbled together, I contusion mehvoda, gunner and commander. Cool the mixture turned "mehvoda wounded, wounded gunner, commander of the wounded, you can go."
7. Irtyschanin :
Early morning. I sit in the kitchen, do nothing. I hear the door in the hallway conversation:
– diameter 108 mm, just tell you!
– Yes, no, it was always 80 …
Well, later in the same spirit.
Grab cigarettes I run out into the entrance, I think: "Although about tanks chatted until my sleep" – and there is plumbing riser me ….
Source link.