Dear players!
It is time to take stock of the weekly contest " WoT funny! " c 4 for the period to 10 June. The winners of pictures in the near future will receive 3000 , the authors of the best quotes – at 1000 .
[1,999,019] See the rules of the contest can be here .
I place
AvadaCentavra

PbI6A4OK_58 [1,999,044]

[1,999,046]


[1,999,032]

[1,999,050] [1,999,052]

On the map "Erlenberg" enemy WZ-132 caught the bug and fell into a house near the bridge. Ten of our circling around, shoot. Accordingly, he is alive, one of the all stay. And screams out from the "home" in a chat: "I'll call the police !!!"
II place
_KPATOC ___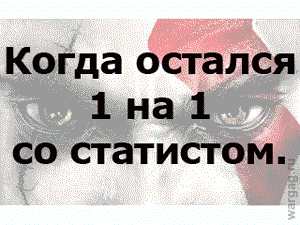 According to the perturbation of enemies, it seems that I shoot their Golden.
III place
00_zonder_00 [1,999,035]
[1,999,021]

[1,999,041] CleverGoalkeeper [1,999,040]

Union Conqueror GC at the beginning of the battle "vanshotit "enemy WT auf E 100 without glare. Followed by instant messaging:
WT auf E 100: That's the same single-button! And why are you always so lucky?!
Conqueror GC: Aha ha ha ha. :)
WT auf E100: And what do you rzhёsh?!
Conqueror GC: Well, I'm a horse. :)
IV place
nemezcs
Kaa87 [1,999,040]
[1,999,031]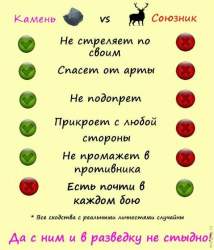 When kopish money for the purchase of the tenth level of the tank, and you have a few more tanks dokachivaet really think about it, why in the WoT can not take out a loan or mortgage … Online stable, articles in the order, the salary for fighting all white, probably would have approved. :)
V place
Kaa87 [1,999,081]
[1,999,021]

[1,999,041] USSR_1971 [1,999,040]
[1,999,031]
[1,999,049]
Dear "vargeymingi" You have so often to ban chatting that I forget how to type more than a mother.
VI place
scrooge1 [1,999,081]
[1,999,021]
[1,999,041] Joe_X [1,999,040]
[1,999,031]
[1,999,049] [1,999,261]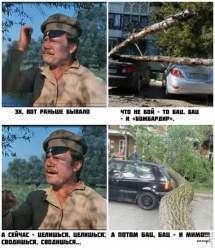 Inspired Multi "Three of the Buttermilk" and renting premtehniki …
– Hooray !!! On our "Leo lease" Bleed the crew !!!
– But I wonder whose is it?
– As someone? He is ours.
– And that's not ours. "Lion" we whose? "Vargeymingi." We did rent it received. Hence, the crew of "vargeymingi."
– LLlApuk3254, LLlApuk3254, shut up, please. "Lion" lease, and all he gives silver or crew – this is ours. Here you are, D9d9_Fedor, judge for yourself, but if we take a premium account, it is whose?
– "vargeymingi."
– That's right, D9d9_Fedor. A pumping acceleration, which it produces?
– Acceleration of pumping – our. We did this and take.
– LLlApuk3254, on receipt "Lion lease" is one thing.
– Yes.
– They gave us one of his receipts. Donating will be one that does not violate accounting.
– Oh, I do not understand what you are arguing. You Well, MaTPoCKuH, going Löwe permanently buy. So take it for good. With a crew.
– I'm his "Lёvushku" for nothing now will not leave. I already bent in randomness, and now twice will bend.
VII place

Deonis43 [1,999,081]
[1,999,021]

[1,999,041] 1__MACTEP__1 [1,999,040]


Once in battle:
xxx: Churchill GC as a tank?
xxx: good tank?
After 5 minutes
xxx: Church, which are silent? Why do not you answer about the tank?
yyy: I do not want to get banned chat …
Participate!
Source link.