Dear players!
It is time to take stock of the weekly contest " WoT funny! " for the period c 11 to 17 June. The winners of pictures in the near future will receive 3000 , the authors of the best quotes – at 1000 .
[1,999,019] See the rules of the contest can be here .
I place
Fillvrn

Shelby_pro

– Dear artovod, have to ask you to change the target of your performance!
– I'm going to give a negative answer.
– people, I 3 months in tanks not play Che's going on here? Why is everyone so polite?
II place
_KPATOC ___
Miz_rael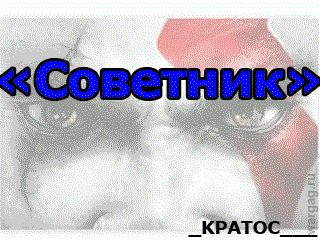 map "N-sk". Meeting engagement. EC-7 and E 100 are in the city. They find themselves in the minority and are already stern to stern (or back to the buttocks, as you like) for the house. In the E 100 pushing – he naturally moves back and slowly squeezes "Isa" rivals and, of course, kill him; E 100 lives 20 more seconds and also sent to the hangar. Next dialog:
EC-7: weaving! Well, you're a sheep !!!
E 100: you do that Mee?
E 100: I *?
E 100: damn …
[1,999,040]
[1,999,064]
III place
Rabbit100 [1,999,035]
[1,999,021 ]
lingvist030398 [1,999,040]

[1,999,031]

[1,999,048] [1,999,139] [1,999,021]

(Tanker-dog lover)
Seven o'clock in the morning. I walk into a crowded subway car. At the next stop on the train comes to another man (in the form of a 45 years) with a large St. Bernard. Bernard Brown, and on its right and left ears sagging – white spots in the form of stars. We start with this guy talk about this breed of dog, and I ask him:
– And how did the name of your doggie?
"Hevik!" – He answers me.
thoughtfully and I was surprised to ask he
– Tanker!?
– Yeah!
A St. Bernard named Hevik looked at me with his intelligent eyes, quickly barked four times and, moreover, (probably gone on CD).

[1,999,040 ]
IV place
Hellfire_tactics


nemezcs

When I'm on the T-34-3, I lowered and hands and mood. Falls generally everything except this stupid gun!
V place
FaceHoof

MASTERofLIGHT_RU

Overheard at a party with friends. Communicate two girls.
– Imagine my on "Tank" hooked …
– Nothing. My sow their wild oats, and your gone mad.
– And how many your gone mad?
– Well, four years …
– 0_o

[1,999,040]

[1,999,064]
VI place
| | |
| --- | --- |
| Daludin | B95 [1,999,040] |
VII place
akvapelbko

motorbob

The newly formed platoon player asks
– Can you hear me?
In response to another chatting writes:
– I hear but can not speak, the microphone in your laptop is broken.
After several hours of fighting, in voice chat
– Can you hear me?
– Hey, but you wrote that you have the microphone does not work.
– Yes, wife of sneakers in the laptop threw a microphone and earned.
Source link.